3 ways low-code CPaaS platforms accelerate IT roadmaps
Understanding the need for a low-code Enterprise CPaaS platform to enable rapid digital transformation at scale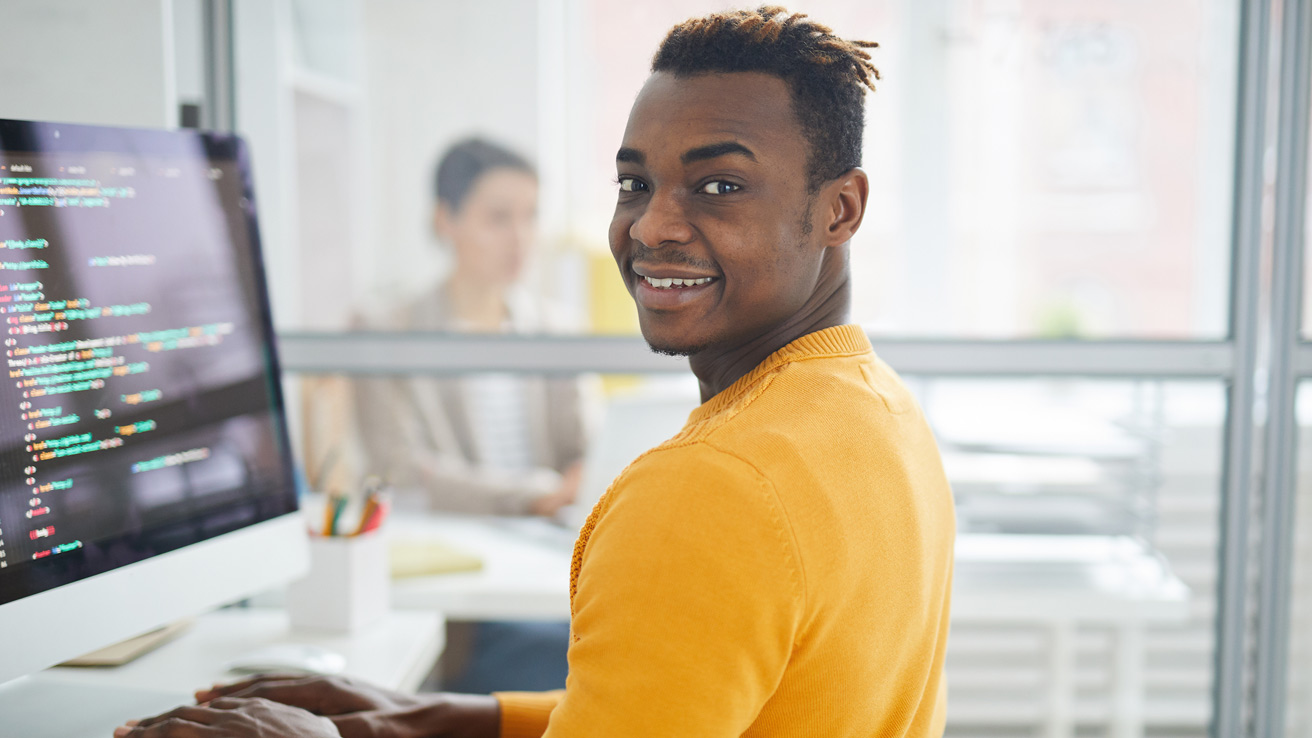 Communication-Platform-as-a-Service or CPaaS has seen significant growth in the recent past. The pandemic significantly increased the need for enterprises to stay connected with their customers on digital platforms such as SMS, WhatsApp, and Apple Messages for Business as they moved to online products and services.
While CPaaS has seen steady market growth over the years, the past year significantly expanded its adoption to facilitate customer interactions like virtual health consultations and curbside pickups while newer CPaaS players entered the market competing to win and retain customers. IDC predicts CPaaS' global revenue to reach $17.71 billion by 2024 from $4.26 in 2019, indicating the impetus enterprises now have in expanding on their digital transformation and CPaaS efforts.
The rapid demand for digital transformation from functional leaders has put IT teams under tremendous pressure to accelerate application development and enable businesses to effectively compete in the market while reducing costs and saving time. There is a growing demand for IT to take center stage in developing customer journeys at scale leveraging their existing systems while keeping operational expenses under check which is leaving them stretched for capacity.  IT teams' inability to keep pace with these requests can prove to be a significant barrier to enterprise CX transformation objectives, which they cannot risk.
The traditional CPaaS approach caters to the need of providing last-mile connectivity in a customer journey using APIs and SDKs. While this abstracts the complexities of dealing with the hassles of procuring numbers and APIs for sending and receiving messages, it leaves the heavy lifting of writing application logic for automating customer journeys and interacting with existing business systems to developers. Enhancing or modifying customer journeys at scale with this approach can prove to be a bottleneck for enterprises.
In over a decade of our experience in building and working in the CPaaS domain, we believe the best customer experiences are created when every interaction across every communication touchpoint is contextual and seamless. Most large-scale enterprises struggle to find a balance between prioritizing customer demands and bringing operational efficiency internally. However, with the right tools and technology to manage customer interactions businesses can achieve both.
CPaaS leads low-code development
With the emergence of low-code/no-codetools, IT teams can accelerate application development and address the complexity of working with legacy systems to deliver superior customer experiences much faster. The pre-built components that enterprise CPaaS platforms offer enable IT to build, test, deploy, and manage customer journeys at scale. Its 'configure, not code' approach helps IT to expand its talent pool allowing technical users and developers both to be involved in building and maintaining the journeys, easing the pressure on IT and speeding up go-to-market.
Enterprise CPaaS platforms offer both the traditional and low-code approach to CPaaS on a single cloud-based communications platform that can help businesses to orchestrate and automate customer journeys end-to-end. It allows IT the flexibility to choose code-centric communication APIs to quickly scale up customer communications or leverage an expansive low-code toolset that allows them to build customer journeys at scale using pre-built drag-and-drop modules.
Most low-code CPaaS platforms offer visual flow builders with pre-built nodes that are useful to configure one-way or two-way communications across channels but what enterprises today need is a low-code platform that lends itself as an end-to-end customer journey orchestration layer integrating with the enterprise's existing systems to help them deliver rich and interactive customer experiences.
From our experience of helping global organizations deliver the best customer experiences, we believe there are three reasons why a low-code Enterprise CPaaS platform is the way forward:
1) Orchestrate and automate interactions end-to-end
As mentioned above, a low-code CPaaS platform with its visual flow builder is best suited to enable customer interactions on various channels. However, customer expectations have matured beyond just one-way communications, where they receive a message that they cannot respond to and must click a link to be taken to a website or app to take action. Customers today want to be able to engage in the moment, responding and having their needs met over the same channels they use to interact with their friends and family. Enterprises need to consider the end-to-end journey in a customer lifecycle to ensure a comprehensive and consistent experience.
For instance, a typical appointment reminder journey ends at sending a reminder notification to the customer. The low-code Enterprise CPaaS platform offers the ability to orchestrate end-to-end customer interactions allows you to add a layer of personalization to this by checking customer's preferred time of contact using what is called a 'Social Hour' check that lists customer's preferred contact days and times. This journey can further be automated and applied to customer journeys across various use cases like healthcare appointments, meter reading visits by technicians, and so on.
Enterprise CPaaS offers a low-code flow engine that comes with advanced orchestration and automation capabilities as pre-built nodes that can be configured to build a flow and deployed on a visual interface. The drag-and-drop nodes enable developers to not just build, test, and deploy but also draw customer insights from third-party applications using advanced integration nodes without having to code any complex logic.
2) Manage all your customer communications on a single, central platform
The pandemic has blurred the lines between business and IT users, making CX goals a common priority. Gartner reports that nearly 93% of organizations have had IT and business teams collaborate in the recent past to deliver on digital transformation projects. It is therefore a key strategic need for enterprises to have IT and business to collaborate and deliver on key CX KPIs.
Enterprise CPaaS platforms allow IT to have centralized control over the development tools, integration, and automation capabilities while allowing business users like analysts and CX professionals to tailor customer communications based on customers' preferences. This not only allows greater collaboration within the business leading to more insightful customer experiences but also eases the pressure on IT teams to build each journey from scratch.
The low-code platform empowers IT to own and maintain customer journeys on a centralized platform while enabling business teams to leverage customer insights through reports and data, thereby democratizing CPaaS.
3) Accelerate your IT roadmap
One of the key benefits of low-code platforms is the speed and simplicity with which workflows can be built to communicate with customers. However, with customer interactions increasing, enterprises need their low-code platforms to be flexible, scalable, and agile to design and deploy journeys in minutes.
Most enterprises have had significant challenges when looking to accelerate their digital transformation efforts mainly due to lack of IT resources, legacy systems slowing down development cycles, and disparate systems resulting in fragmented flows that deliver poor and disjointed customer experiences.
The low-code Enterprise CPaaS platform offers enterprises a flexible, agile, and scalable environment that enables IT and business to scale as per customer demand. Developers can build and modify customer communications flows in hours. It allows developers the flexibility to reuse existing workflows, integrations, and configurations significantly reducing their programming effort. Its cloud-based environment enables IT and business teams to deliver on customer expectations at all times reducing operational costs and accelerating go-to-market.
One of the leading retailers in the US was able to scale their SMS communications across multiple use cases during the pandemic in just a few weeks using our low-code Enterprise CPaaS platform. Its team of nearly 50 developers could develop and deploy customer journeys at scale and in a few weeks were able to expand the reach of SMS communications due to the speed and flexibility of the low-code platform, which was a challenge their previous vendors struggled with.
We encourage you to explore more about low-code Enterprise CPaaS with Webex Connect, our cloud-based CPaaS platform that not only enables you to achieve your CX goals but helps your IT thrive by reducing costs and saving time.
Get in touch with us today to know more.