Why communication channel management is a must-have for superior CX
Looking beyond multichannel to delivering channel-agnostic, centralized, and consistent customer experiences, at all times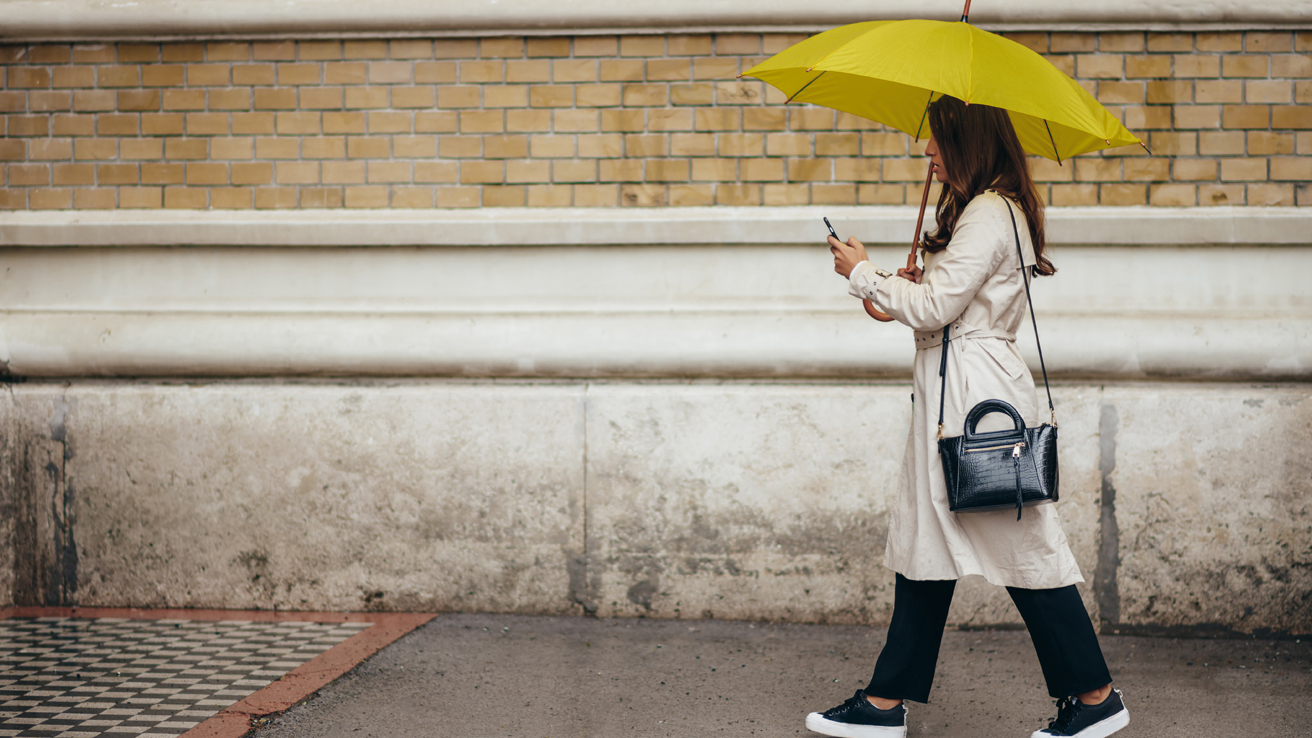 Customer behavior has evolved significantly over the last few years with digital platforms and online services becoming the preferred method to conduct business and have business-to-consumer interactions. The range of communication channels available today make it challenging for enterprises to select the right channels to stay connected with their customers. While many enterprises have embraced multichannel CX strategies, consolidating the various customer interactions across different channels into cohesive and seamless conversations remains a challenge.
This is where an Enterprise CPaaS platform can make a difference. In this blog, we explore why centralized channel management within a CPaaS platform is essential and the various features that help enterprises deliver seamless customer experiences across any channel.
Evolving channels and customer preferences
Enterprises want to build communication applications and journeys that span across all customer contact touchpoints, which often extends across different channels. To achieve this, IT teams need access to a wide range of APIs, SDKs, or webhooks that enable them to quickly embed new communication channels into their products. In addition, channels are evolving as customer preferences change and new features, policies, updates are introduced requiring enterprise IT teams to re-program these updates into their systems for each channel making it a slow and cumbersome process. 
It may also be challenging for IT teams to integrate these new communication applications into their legacy systems. Enterprises prefer connecting communication channel APIs directly into the existing interfaces for their deployed systems so that they can go to market quickly and reach their customers on the channels they prefer. This approach, though quick, results in the proliferation of single use apps and lacks the agility and flexibility to dynamically update channel integrations across multiple applications at the same time, making it a resource-intensive process to keep up with changes. 
Delivering channel-agnostic interactions
As communication channels evolve, enterprises need a technology layer that sits between their existing systems and communication channels to seamlessly bind the two and orchestrate customer interactions. A centralized cloud based communications platform (CPaaS) supports the complexities of adding and updating these channels while enabling rich, two-way interactions that growing channels like WhatsApp, Apple Messages for Business, and RCS offer.
Many CPaaS solution providers focus on providing APIs or SDKs that facilitate the sending or receiving messages across one channel at a time, but customer interactions are more than just transactional information exchange. Enterprises must be able to deliver an interactive and personalized experience using any of the rich messaging channels to allow for customers to receive messages, reply, take action using rich media features like carousels, quick-reply buttons and integrated payments from the same channel.
Imagine an appointment booking scenario where a patient calls a clinic to book an appointment with the doctor. The clinic sends her a link over SMS leading her to the mobile app to book an appointment. Once booked, the clinic sends her a confirmation Push Message, and two days before her appointment, sends a branded reminder as a rich-card message using RCS, for the patient to confirm or reschedule the appointment as per her convenience.  
This is a typical example of a channel-agnostic experience. The customer, a patient in this case, switched four channels through this journey but did not have to set the context or repeat herself each time. The clinic, in turn, identified the right channels to deploy at each touchpoint that optimized their resources and delivered an interactive, and contextual experience to the customer.
Enterprises need to design seamless customer journeys that are channel-agnostic yet channel-aware. Customers journeys need to carry through the context of the conversation and combine it with existing customer data to deliver an insightful and meaningful customer experience. 
Five ways an Enterprise CPaaS platform stands out
With Webex Connect, our Enterprise CPaaS platform, enterprises can add an orchestration layer that integrates with existing back-end systems and a wide range of communication channels. Our cloud-based platform comes with a set of advanced APIs, SDKs, and low-code tools that make it easy for IT teams and developers to embed, manage, and modify communication channels quickly with minimal coding effort.
Webex Connect nect offers bi-directional communication capabilities across 16+ channels that span traditional channels like voice, SMS, and email, as well as growing communication channels like video, WhatsApp, RCS, Apple Messages for Business, Google's Business Messages, push and in-app among others.
The platform also offers a low-code configuration approach that enables developers set up each channel and offers them a preview of the interaction within the configuration windows allowing developers to make any amends before (or even while) the journey is made live, saving them time and re-programming effort.
1. Create intelligent channel fallbacks
While it is great for enterprises to expand their presence across multiple channels, it is important to eliminate the possibility of broken customer journeys and provide intelligent fallback for each channel interaction.
Webex Connect's low-code visual flow builder allows developers to plug in intelligent fallback logic into customer interaction flows.  This allows interactions to reach customers on an alternate channel in case communication fails on the channel of their preference. For example, pre-built nodes like the evaluate node or wait-time are used to add intelligence to the flow by evaluating if the message delivery was successful. If it was not, then the logic can either resend the communication or route the message to an alternate channel. These flows can be configured and reused across multiple journeys reducing the need for IT to re-program these settings for each journey.
2. Optimize costs and effort
Enterprises that lack the experience of adding the latest digital channels into their existing systems can use Webex Connect to intelligently route customer communications to optimal channels like WhatsApp or Apple Messages for Business from traditional and more expensive channels like voice or SMS.
The platform's 'configure, not code' approach abstracts the complexities that these channels come with like opt-ins, data protection and encryption, regulatory compliance, and changes in policy. Webex Connect insulates enterprise systems from these updates and manages it within the platform ensuring zero disruption to existing customer journeys. For example, when WhatsApp Business API releases a new version, Webex Connect integrates the latest version of the API into the platform, making it easy for an enterprise keep all their applications up to date without having to update each individually.
3. Centralize channel management
Multichannel template management is another key feature that allows developers to create dynamic templates for different channels and use them within flows or messaging APIs. The messaging templates can be customized by channel to add a variety of media options, buttons, branding and other elements to enhance the message appearance and engage customers. Non-technical users can update the templates from within the platform without any code changes reducing the dependency on IT.
Enterprises can get started with customer communications in no time as they can buy numbers used for voice calling, IVR, and SMS along with short codes and sender IDs from within the platform and configure for all channels. As a tier-1 aggregator with direct access to leading network operators, Webex Connect ensures delivery of customer communications while saving costs for enterprises.  Webex Connect also facilitates the process for setting up a brand's identity on the variety of OTT channels to ensure their customers can find and communicate with them.
4. Manage customer consent and preferences
Customer behavior data is crucial for business to understand their preferences and design personalized journeys that customers can engage with. However, each channel has a unique process to collect this data which can be cumbersome for enterprises to setup and manage. This process is simplified with Webex Connect's consent management capabilities that can help brands obtain and validate consent over any channel throughout the customer lifecycle. Further, custom nodes like social hours are specifically designed to cater to customer preferences and limit enterprise messaging to send communication during their specific times and days.
The platform's out-of-the-box integration capabilities allow it to extract customer channel preferences from existing or third-party applications like CRM systems or database software to apply the channel preferences in the communication flows. These also allow flows to update an enterprise's data if a customer changes their preferences during an interaction.  Developers can also override preferences for time-critical communications.
5. Future-proof communications
From traditional channels like voice to the latest channels like video and Google's Business Messages, enterprises can future-proof customer communications as existing channels evolve, and newer channels get added to the communication mix.  Since Webex Connect abstracts the interaction with the channels, any changes are invisible to the business.  And should new functionality, or even a new channel, be added, it can be added to the flows or messages easily by selecting the appropriate option.
With the proliferation of channels and capabilities, it is important that businesses have a comprehensive approach to how they approach messaging to deliver a good experience.  Platforms like Webex Connect are best suited to empower enterprises that are looking to engage and retain customers by delivering delightful and integrated experiences over the communication channels that their customers choose and prefer.
Download the Forrester TEI report to know how you can achieve a 330% ROI with Webex Connect or try the platform first-hand with our developer sandbox.