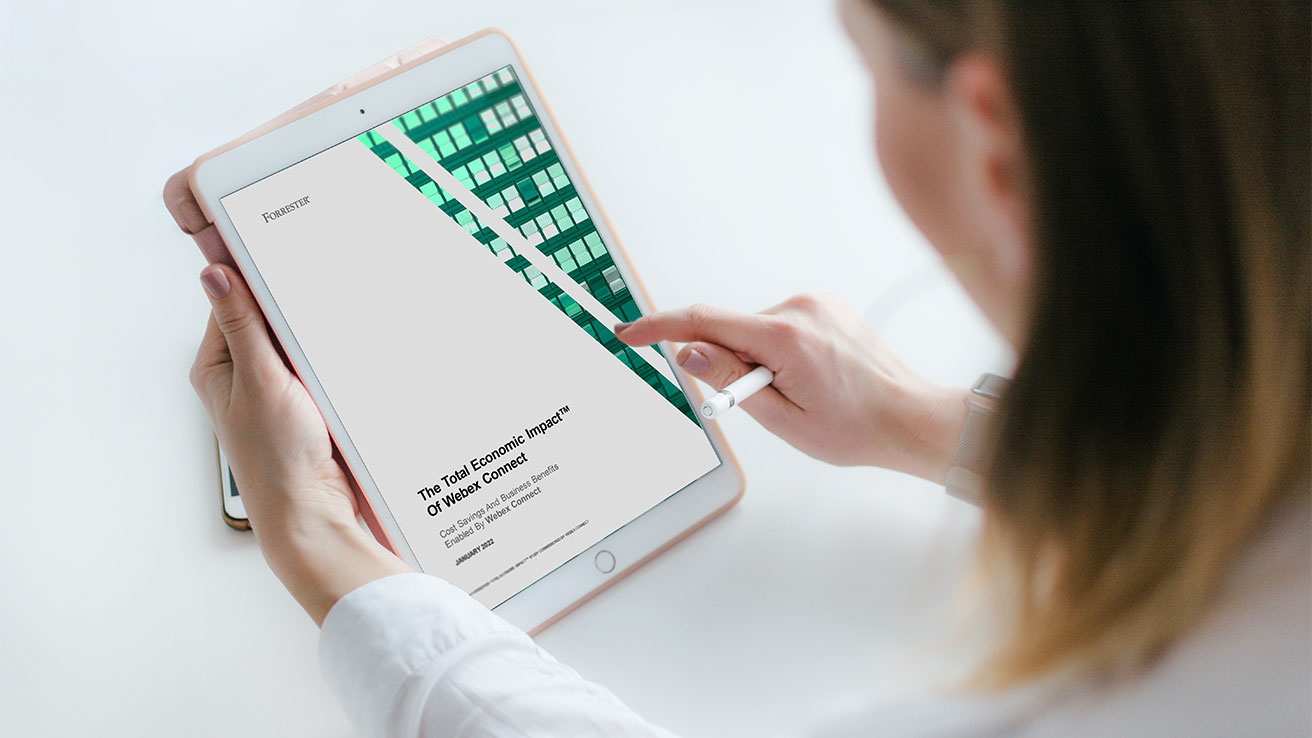 Report
Achieve a 330% ROI with Webex Connect
In this Forrester Consulting Study, discover the cost savings and business benefits enabled by Webex CPaaS Solutions
The Total Economic Impact of Webex Connect
Customers expect communications with brands to be convenient, relevant, efficient and considering their preferences at all times. Therefore, integrating, scaling and orchestrating communication journeys becomes a vital attribute of how organizations create superior customer experiences.
Forrester Consulting conducted a Total Economic Impact (TEI) study to determine the cost savings and business benefits enabled by Webex CPaaS Solutions' Communications Platform as a Service (CPaaS), Webex Connect. They discovered that by deploying the platform, customers can expect a ROI of 330%. 
Download the report to learn how:
Creating and managing customer journeys was reduced from days to minutes.

Scalable mobile communications improved customer onboarding processes – bringing more than $1.2 million in productivity and cost savings.

Improved self-service capabilities increased efficiency in customer support functions through the use of channels such as SMS and WhatsApp.